BRIAR has fused our bestselling
Security Office Solutions
software with mobile technology.
Now you and your team can connect to your office from anywhere: be it on the road, from a customer site, or even your home.
With BRIAR's Mobile Fusion, technicians can easily:
Retrieve customer and contact information, which is seamlessly linked to the built-in phone and mapping software.
Track time and mileage with the push of a button.
Edit job and work order information.
Generate and sign work orders on the device, which can then be emailed, printed or saved.
And the changes and documents can be immediately accessed from your office or other devices.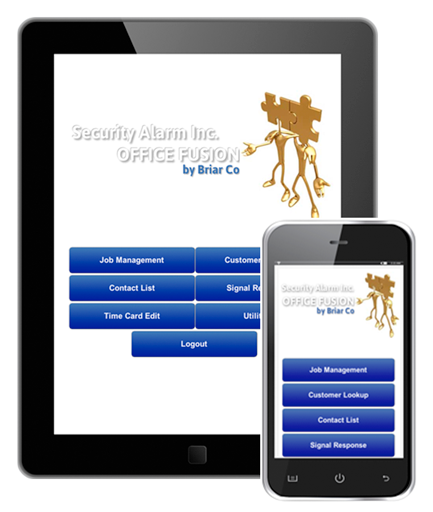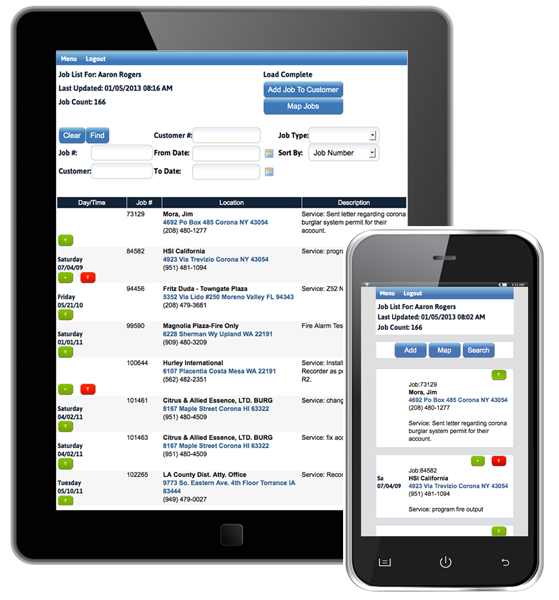 BRIAR's Mobile Fusion is not simply a web portal, but a web application with optimized layouts for each device, to make accessing the information you need as fast and easy as possible.
Mobile Fusion incorporates the latest technologies in both design and functionality to provide you with a product that is both simple to use and loaded with features, such as:
Full report generating
With Mobile Fusion, you can not only generate signable work orders on your phone or tablet, but we can incorporate specialty reports in a variety of formats.
GPS integration
Use your mobile device's GPS to improve your routing with more accurate customer locations, store the location of equipment, and effortlessly calculate your mileage traveled.
Mobile Fusion also integrates fully with all other BRIAR Office Fusion software, including Central Station Fusion and Fire Fusion, giving you all the information you need in one location, available from any location.