For over 20 years, Briar Co has provided applications, software design, programming and support to a number of different industries, but we take special pride in our alarm industry expertise with over 50 years of combined industry experience.

We feature a number of products, for both the alarm and central station dealer, to help you better manage every aspect of your business.

BRIAR features its bestselling accounting software
Security Office Solutions
. Built specifically for the alarm industry, SOS has helped our clients discover thousands of dollars in billing errors. It's the software that pays for itself.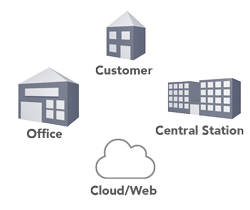 Click here to learn more about how our software can streamline your operations.